EasyCredit Loan App Review – Borrow Money Online with 3% Interest
---
This is a detailed guide on EasyCredit Loan App Review. Have you been looking for the best loan apps in Nigeria to borrow money? Check this out.
In this EasyCredit review, you'll know:
What EasyCredit is all about
How to register on EasyCredit
How to apply for a loan on EasyCredit and more.
Let's get started.
EasyCredit is one of the most popular loan platforms in Nigeria today and since its launch, the EasyCredit loan app has had over a million downloads from the Google Play Store.
On EasyCredit, you can request a loan without a guarantor or legal documentation and it will be approved.
Is this your first time using a loan app in Nigeria? Be sure to go through this EasyCredit Loan App Review.
NOTE: This isn't a paid review. This is merely to elighten and keep you informed.

Dapo Obembe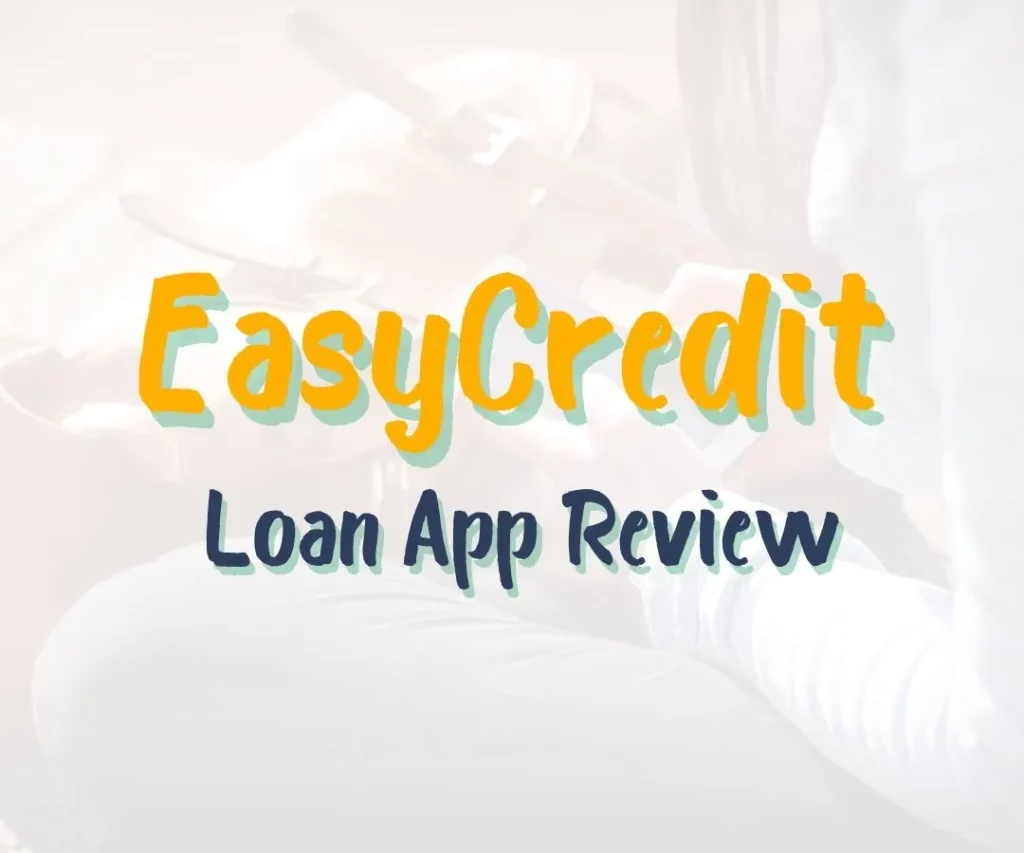 What about EasyCredit Loan App?
EasyCredit is a loan platform that enables users to obtain hassle-free loans at a low-interest rate in Nigeria.
How is EasyCredit different from others?
Ease of use differentiates EasyCredit App from its competitors. That is, you can get a loan paid into your bank account without collateral or a guarantor within minutes. The next feature is their reasonable interest rates.
Is EasyCredit Loan App legit?
If EasyCredit were not a legit loan platform, it would not have garnered millions of downloads from the Google Play store. Yes, EasyCredit is legit. EasyCredit is fully certified by the Central Bank of Nigeria (CBN).
Why you should use EasyCredit Loan App
Below are the reasons why you should use EasyCredit
User-friendly interface,
comprehensive features, and
exceptional customer service.
Approval is within minutes
RECOMMENDED: Top FASTEST Ways to Make Money Online in Nigeria
How to Apply for a Loan on EasyCredit App
Do you want to apply for a loan on EasyCredit App? Walk through the process below.
Steps to apply for a loan on EasyCredit App
Download and Install the EasyCredit App on Google Play Store or Apple App Store.
Sign Up by providing the necessary information and then login
Provide Personal and Financial Information.
Select Loan Type and Amount. Choose the loan type that suits your needs. Specify the loan amount you require based on your financial requirements and repayment capacity.
Review Terms and Conditions. Before proceeding, carefully read and understand the terms and conditions associated with the loan. This includes the interest rate, repayment period, fees, and any other relevant information.
Submit the Application and Wait for Approval. Once you've entered all the necessary information and reviewed the terms and conditions, submit your loan application.
Get credited: If your loan application is approved, the funds will be sent to your designated bank account.
Requirements for a loan on EasyCredit App
The following are EasyCredit loan requirements:
Means of Identification (ID)
You must be above 18 years of age
A reliable source of income
BVN
Bank account
Android Phone. (Easycredit is not available for iOS)
Valid phone number
Loan duration ranges from a month up to 18 months
What is EasyCredit Interest Rate?
The interest rate for Easycredit loan ranges from 3% to 10% (₦1,256 to ₦6,000) depending on the credit score of your loan. You will also have to pay a one-time processing fee.
let's assume Dapo obtains a loan of ₦3,000 for 3 months. EasyCredit will charge an interest rate of 3.1% and a processing fee of 9.1%.
In total, Dapo will pay
₦3,000 (the principal amount)
₦273 (one-time processing fee)
₦93 (interest)
How to Repay EasyCredit Loan
Below are the steps to repay your EasyCredit Loan
Open EasyCredit App on your Android device
Select "My Loan"
Pick the loan you want to repay at that moment
Press the "Repay In Advance" button
Cross-check the details on the screen and tap on "Repay now"
Choose your preferred repayment method and click "Repay now"
Complete the repayment process
EasyCredit loan iPhone App
As of the time of this review, EasyCredit loan iOS is not available.
EasyCredit Loan Contact Details
Head Office: No. 20, Opebi Road, Ikeja, Lagos, Nigeria.
WhatsApp: +2349121807745
Phone number: 09087614188
Email Address: help.easycredit@gmail.com
Wrapping up EasyCredit Loan App review
EasyCredit is one of the reliable platforms to borrow money online in Nigeria and pay it back every month. This EasyCredit loan app review has walked you through all you need to know about the app.
Do you find this review helpful? Let's hear from you in the comment box below.
---
Share on:
---
Follow us on social media
---