How To Start a Blog In Nigeria and Make Money
---
This is a detailed guide on how to start a blog in Nigeria and make money the right way. Blogging is still very much one of the lucrative skills anyone or any organization can have.
Starting a blog is not as difficult as you may think it is. Regardless of your age or occupation, you can have a professional blog that will fetch you money every month.
What Is Blog & Blogging?
If you don't already know what a blog and blogging mean, I'm going to explain to you here.
What is a Blog?
A blog is a small, personal website that you can use to share things with the rest of the world either to educate, entertain or pass information across. It was also previously referred to as a weblog. Examples of blogs are Rokiitv, Fellownurses, eNurses Africa and so on.
What is Blogging?
Blogging is a way or process of sharing your thoughts, opinions, and facts on the Internet for the benefit of other Internet users.
Previously, it used to be a platform where people share their experiences, daily activities and so on with others. Now, you can do your business at home via blogging and get along with your prospects.
Platforms to start a blog in Nigeria
There are tons of blogging platforms also known as Content Management System (CMS) you can build your blog on. Some of them are:
WordPress
Blogspot/Blogger
Wix
Joomla
Drupal
And so on…
The most popular and most used of these platforms is WordPress (it is even used for building complex websites) and that's what this article will focus on.
RECOMMENDED: Beginner to Advanced Website Design Course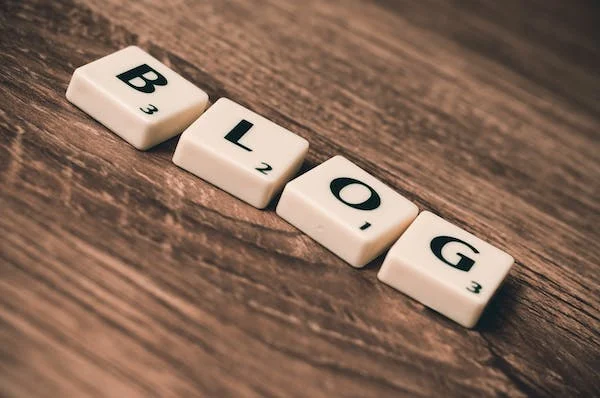 Things you need to start a blog
Below are the main things you need to start your blog and have it up and running.
The domain name (e.g www.alphawebtips.com)
Hosting account (where your website will live)
Niche to blog on
Professional Web/Blog designer (you can hire me. CLICK HERE)
A step-by-step approach to start a blog in Nigeria
If you'd love to create a professional blog for yourself, follow the steps below:
Step 1: Pick a blogging platform
Now that you are ready to create a blog for your interests, you need to pick a blogging platform. I recommend you go for WordPress. There are two versions of WordPress. The one you should go is WordPress.org and I will be giving you the guide below.
Step 2: Decide your Niche
You have decided on your blogging platform? Good! Now, you need to pick a niche.
What is a niche?
A blogging niche is simply your area of specialization. The area of life you want to focus on. Is it Entertainment, Health, or Technology? See a detailed guide on how to choose a blogging niche here.
Step 3: Buy a custom domain name
After deciding what your blog niche would be, you can now go ahead to buy your custom domain name. THIS IS IMPORTANT. An example of a custom domain name is, www.alphawebtips.com.
This means you are one step closer to having a professional blog.
Where to buy a custom domain name?
I use and recommend the following domain name registrars.
Namecheap (cheaper if you have a dollar card or PayPal)
NOTE: Make sure it is the .com extension you buy. This is to avoid dragging names with other people.
Step 4: Buy your hosting account
A web hosting account is what you need to save your blog content on the internet so it can be accessed from anywhere. See it as a memory card for the blog. Professionally it's called a server.
When you buy a hosting account, the company grants you access to something we call cPanel which is where you will connect your custom domain name with your hosting package and install WordPress on your domain, set up a business email address, among thousands of things you can do on it.
As a rule of thumb, you can purchase custom domain and hosting space from the same company. But if the company does not have the domain extension you need, you can buy from another company.
How much does web hosting cost?
There is no fixed price but it ranges from N5000 to N60,000/year AND there are some things you need to look out for when purchasing web hosting for your blog.
Look at your budget
How often you will be posting and the kinds of content you will be posting
Disk space provided (2GB is not the same as 20GB disk space)
Bandwidth
Recommendations: The following are the web hosting company I recommend for you. Good thing, you can pay using Nairacard or bank transfer.
Foreign web hosting company I recommend: Namecheap (you will need PayPal or a dollar card to buy IF you are in Nigeria).
Step 5: Install WordPress in your hosting cPanel
Watch the video below to see how you can quickly install WordPress on your custom domain in your hosting cPanel.
Step 6: Select your blog theme and set it up
This is technical. Yes, it is. Login to your WordPress dashboard, navigate to the theme section and choose a free theme that goes with your niche.
IF THIS IS TIRING FOR YOU, CLICK HERE TO HIRE ME.
See the video below for how to install a WordPress theme & plugin
Step 7: Install the necessary plugins and customize the theme
Plugins add features to your blog. No matter what you want to add to your blog, there is a plugin for it.
Important plugins for your WordPress blog
Yoast SEO or Rank Math
Loginizer
ShareThis
Titan Anti-spam
Google Site kit
One-push notification
WARNING: Do not install too many plugins and do not install plugins you don't need. Too many plugins slow down a website and are not too safe from hackers.
Step 8: Create the important pages
Step 9: Create your first post
Your posts should be SEO-friendly. Let me show you in the video below how to create your first article and make it friendly.
Make your blog SEO-friendly
What does it mean to make your blog SEO-friendly? It means ensuring you involve the factors recommended by the Google search engine so that your blog can start ranking.
Below are what you need to do to make your WordPress Blog SEO-friendly.
Install the SEO Plugin and set it up properly (100%). E.g. Yoast or Rank Math SEO plugin.
Connect your website to Google Search Console, Bing, Yandex and Pinterest.
Always rename your images, and other media files properly.
Always add alt tag/text to your images (recommended)
Imbibe the habit of linking to other pages on your website.
Build backlinks to your blog (I charge 5k for 10 quality backlinks).
Write SEO-friendly content.
Ways to make money from your blog in Nigeria
What is blogging if you can't make money from it? Below is the overview of ways you can make money from your WordPress blog.
Google AdSense and alternatives
Affiliate marketing
Sell your digital products (books, courses, etc).
Offer your services for sale
Learn more about WordPress
This does not in a big way impact your WordPress blog negatively. Learning and knowing more about WordPress will make you a better blogger because you will be able to do things yourself instead of hiring developers every time you want to do something.
See a beginner to advanced website design course here.
Wrapping up how to start a blog in Nigeria 2023
You can become the next top-rated blogger with this information just shared with you.
To create/start a blog in Nigeria, choose a blogging platform, decide your niche, buy a custom domain and hosting, set up the blog and start blogging.
All these can be overwhelming. If you need someone to help build your blog, CLICK HERE NOW.
Frequently Asked Questions on How to Start a Blog in Nigeria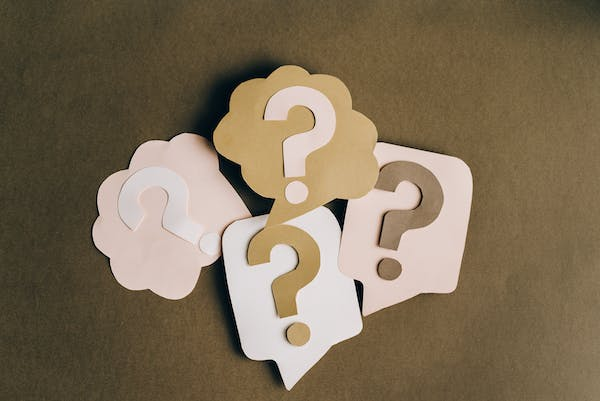 Can I start a blog for free?
Yes, you can. But I recommend you do as I have highlighted in this article if you want to be a professional blogger.
Can I create a blog without a custom domain?
Yes, you can but it will be tough for you to monetize it. I do not recommend you have something like: dapo.blogspot.com as a domain name. It doesn't sound and look professional.
Can I create a blog without hosting?
Yes, you can but it won't be on WordPress.org. A blog without a hosting account will do you nothing. To make money from it will be tough.
How can I have a good blogging name?
To have a good blog name, you need to first decide the niche you want to blog on. Then, formulate the name. I recommend you stick to 3 syllabic words or less.
Do You Need Help?
Doing all of the above-mentioned things can be overwhelming.
What if someone can design your blog the way you want it for just a token?
With just N30,000, you can get a professional WordPress Blog you can be proud of done for you in less than 7 days.
---
Share on:
---
Follow us on social media
---