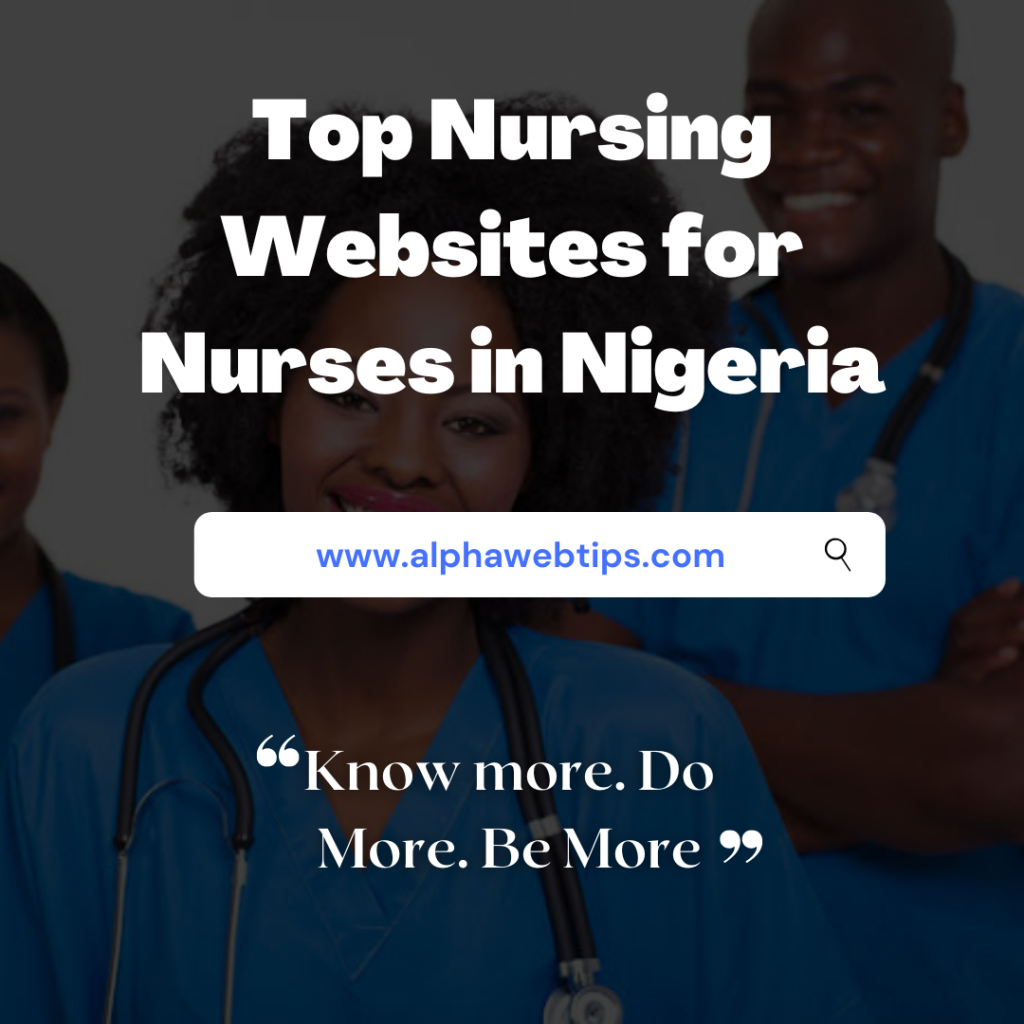 Top Nursing Websites for Nurses In Nigeria 2022/2023
---
This is a topic addressing the top nursing websites for nurses in Nigeria today.
In this topic, you will know;
The major nursing websites you can follow as a nurse in Nigeria.
What makes each of them unique
We are in 2022 and false, incorrect information is everywhere on the web. How do you get the right information?
The answer is simple: by simply following the right sources.
Where do you get your nursing information from?
As a nurse, do you research enough to get the right information or do you believe everything you see online?
Information is key and where you get it from is VERY important.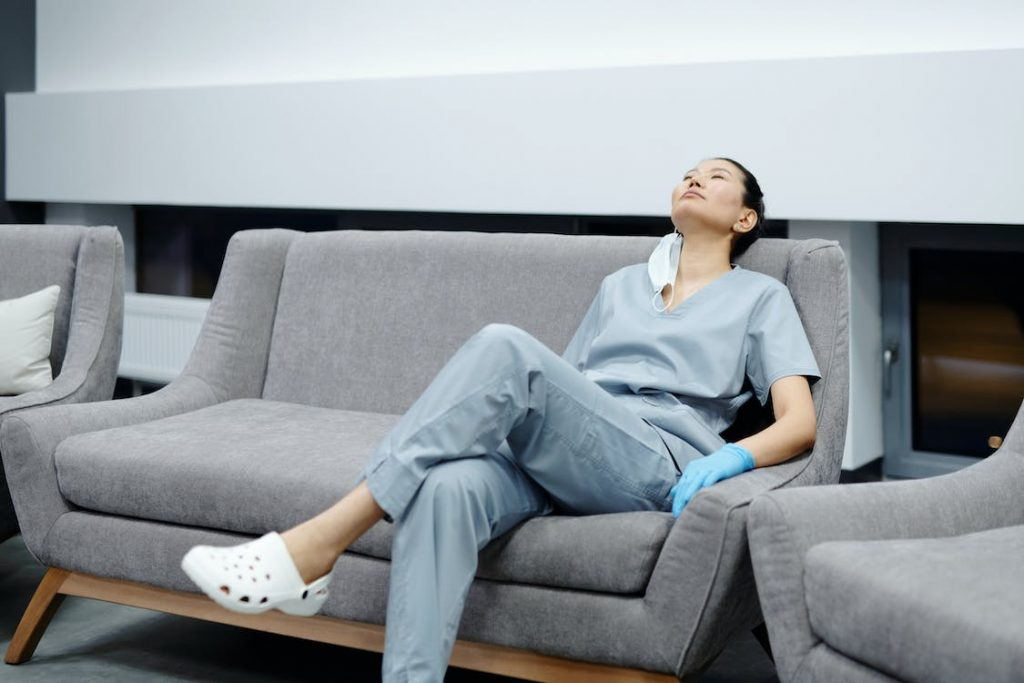 Top Nursing websites for nurses in Nigeria 2022/2023
These websites are not in any particular order.
(1). 9janurses
9janurses is a blog site made specifically for Nigeria nurses in about 2 and half years ago by Nrs Abdul Suleiman.
The blog is unarguably one of the most visited nursing websites in Nigeria and Africa as of today.
What makes the 9janurses website unique?
This blog answers whatever questions you may have as a nurse in Nigeria and outside. Relocation to the UK, Ireland, the USA and so many quality information.
(2). Exclusive Health Info
Initially, this blog was not built to target solely nurses but now it is because it is owned by a nurse.
Exclusive Health Info is a blog founded by the one and only oracle we have as far as Nigeria nursing is concerned, Nrs Osagie Merry (CEO of VicMerry Intercontinental) as far back as 2020.
What makes Exclusive Health Info unique?
If you care to have enough information about how you can travel out, get overseas nursing jobs, set up your business as a nurse, Exclusive Health Info is your go-to website.
Visit Exclusive Health Info =>
(3). Health Workers Bio
As a nurse, you need a forum where you can connect with people like you and people who understand you better.
Health Workers Bio is a forum website for nurses and other medical practitioners founded by Olumide Olurankinse (Pamsnod) a couple of years ago.
What makes Health Workers Bio unique?
It is a forum for all medical professionals. You can sign up, and become a member and people can find you and whatever you post online. You also enjoy the information on IELTS, UK relocation and more.
RECOMMENDED: Beginner to Advanced Website Design Course (ENROLL HERE)
(4). Fellow Nurses Africa
Founded by Nrs Oluwatosin Kehinde (Kethz) and co-founded by 7 other great minds, Fellow Nurses Africa is one of the most popular nursing organizations in Nigeria's nursing community.
What makes Fellow Nurses Africa unique?
Apart from allowing nurse writers to share their content, it is unique for her Catch Them Young and Nursing Excellence Award programs. You also get a variety of information on nursing education, jobs, politics and more.
Visit Fellow Nurses Africa here =>
(5). Nurse's Mind
Nurses Mind is a new website for nurses (globally) and it is a brand of the 9janurses (a CAC-registered brand).
I include it here because of the uniqueness of the articles published.
(6). Synergy Int. Nursing Network
This is a nursing recruiting agency founded by our popular Nrs Olayinka Aremu (Nrs Coach Ola) to help Nigeria nurses find relocation to the likes of Ireland, and the UK easier.
What makes Synergy Nurse unique?
There are courses on IELTS/OET for nurses and other professionals, free CBT courses, nurse mentorship to work in Ireland and so many more.
Do you wish to make your dream of working in Ireland as a nurse a reality?
Visit Synergy Int. Nursing Network =>
(7). Nurses Lecture Room (YouTube)
Nrs Mercy Mary has been working on the Nurses Lecture Room since forever.
It is on this list, although not all her information is for nurses, but you wouldn't want to miss the tips she shares with nurses.
Nurses Lecture Room is a brand that makes nursing exams preparation easier for nurses in Nigeria and beyond.
What makes nurses lecture room unique?
You will find information on IELTS, OET, UK OSCE, Nursing council exam prep, Giveaways, Mentorship and more.
Visit the Nurses Lecture Room here =>
(8). Nursing World Nigeria
I knew about this blog as far back as 2016. It is the oldest nursing website for Nigeria nurses in this list.
The uniqueness is because this nursing blog deals majorly on Nursing job vacancies and nursing training. They recently revamped the website, which is cool!
Visit Nursing World Nigeria here =>
(9). eNurses Africa
eNurses Africa, launched in December 2022, is a website made specifically for student nurses in Nigeria and Africa as a whole. The website covers Nursing Quizzes, Scholarships, Giveaways and more.
Other websites for nurses in Nigeria
Below are some of the nursing websites you can visit often as a nurse.
Care city Online: Although founded by nurses but it is for the medical profession as a whole.
Wrapping up top nursing websites for nurses in Nigeria
This topic has given you the list of websites/blogs you can visit often as a nurse in Nigeria (even outside).
Do you have or know of any other nursing websites with correct information? Kindly share in the comment
---
Share on:
---
Follow us on social media
---