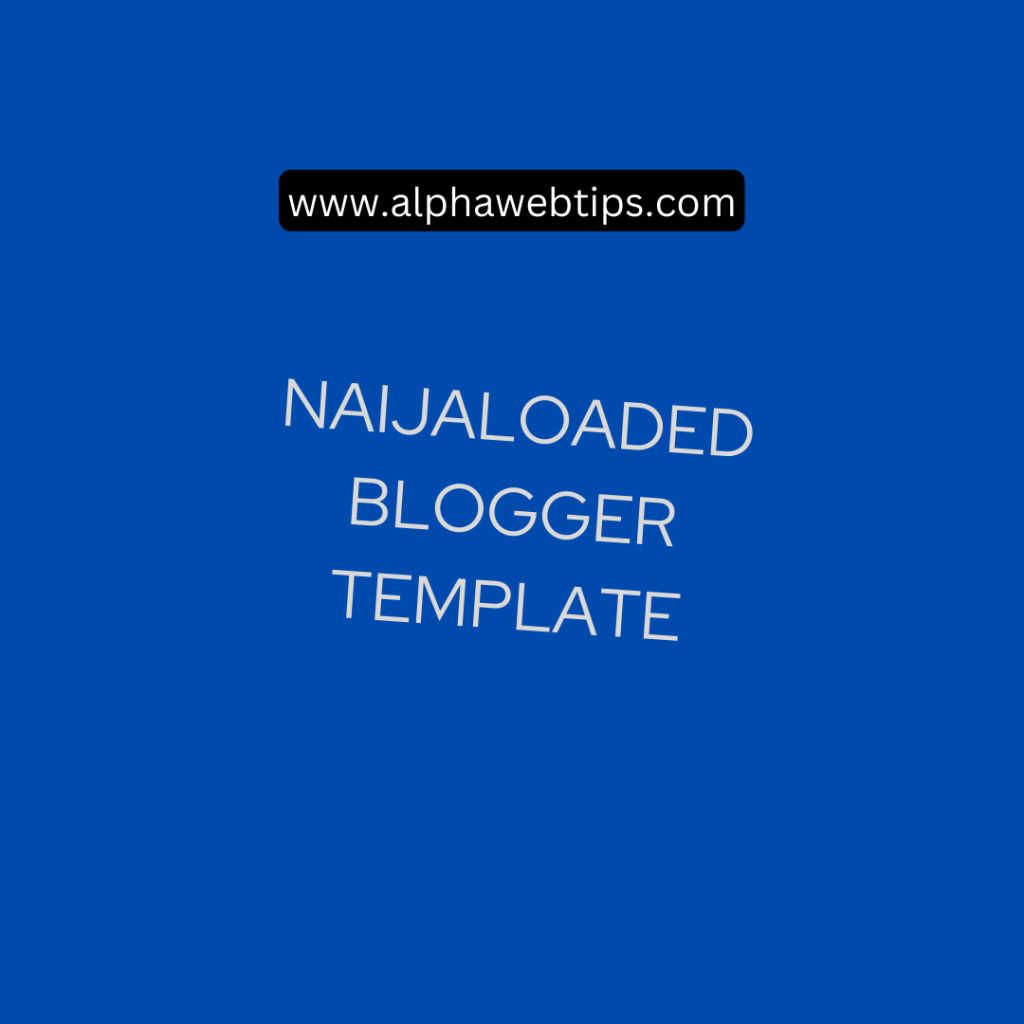 DOWNLOAD: New Version of Naijaloaded Blogger Template Free
---
Are you a blogpost or blogger user trying to download Naijaloaded Blogger Template for your blog?
You are in the right place.
DISCLAIMER: The Alpha Web Agency no longer belong to Dapo Obembe (the new owner bought the domain after it expires and stole my contents).
CLICK HERE TO DOWNLOAD THE TEMPLATE
Why use Naijaloaded Blogger Template for your blog?
This blogger (Naijaloaded) template/theme was developed with SEO in mind. It was originally developed by a website developer (Prince Okosun) and further developed by Dapo Obembe, hence the name, New Version of Niajaloaded Blogger template.
You need this Blogpsot template if you wish to have a clean template, fast loading blog and a blog that is friendly on users mobile devices. If you're considering a forum on WordPress, check the Nairaland WordPress theme
SEE DEMO ON JUSTASKNURSE Blog
How to download the new version of Naijaload Blogger Template
Before using this template, make sure you know how to install and activate Blogspot theme. If not, you may have to pay a token to me to do that for you.
CLICK HERE TO DOWNLOAD THE TEMPLATE
SEE ALSO: Beginner to Advanced Website Design Course
NEW THEME: Linda Ikeji's Blog WordPress Theme
---
Share on:
---
Follow us on social media
---