FREE DOWNLOAD – Souq Store E-commerce Blogger Template
---
Souq Store e-commerce Blogger Template.
The only feature that makes 
SOUQ Store
one of the best themes is adding your favourite items to your wishlist. This e-commerce store is suitable for non-coders and developers. Are you a Blogspot user looking for the
best e-Commerce Blogger Template
to use? Consider using SOUQ Store Blogger Template.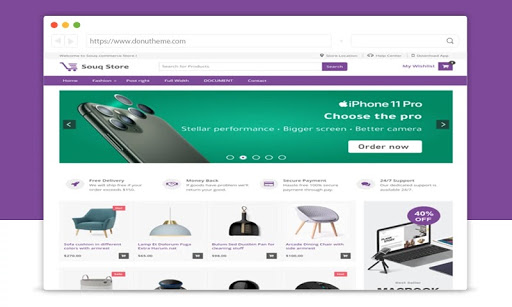 What makes Souq Store Template unique?
As a payment gateway/checkout, we've added PayPal as it's one of the most trusted payment methods online buyers use. The most straightforward and simple method to connect your PayPal is by adding your email through Blogger's widget and you're good to go.
Features of the Souq Store Blogger Template
Responsive
Mobile Friendly
Custom product Slider on the Homepage
Mega menu for post navigation
50+ items to sell on Homepage
Add items to your Wishlist
Label the category on the footer
Add to cart with Paypal checkout
Related product & Whatsapp share
ShareThis Share Button
5-footer column areas
Download the Souq Store e-Commerce blogger template
---
Share on:
---
Follow us on social media
---