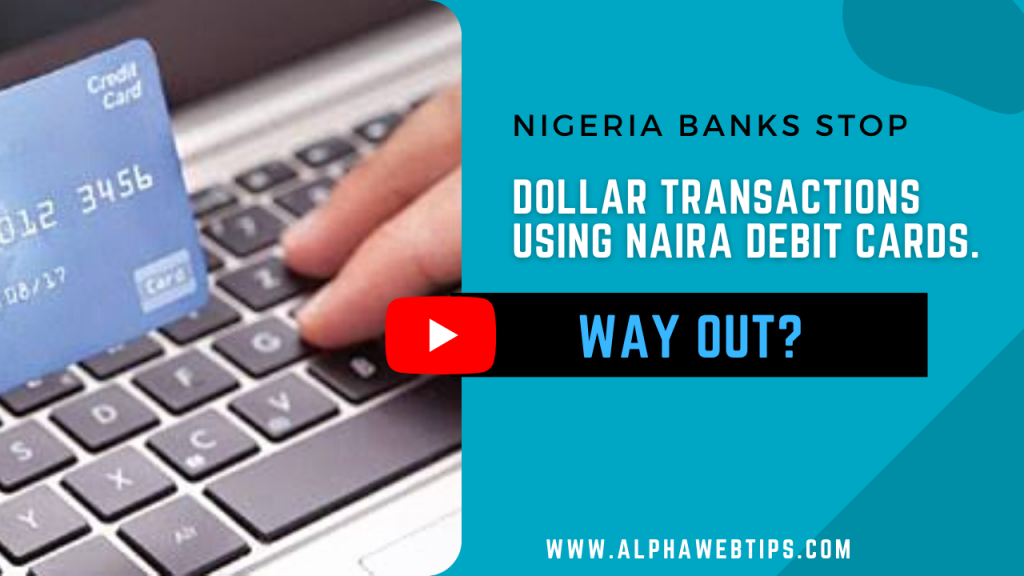 Nigeria Banks Stop Dollar Transactions Using Naira Cards
---
Sometimes we wonder why it is a crime to be a Nigerian. In this topic, I will be revealing to you that Nigeria Banks stop Dollar transactions using Naira cards and the way out (if you are a business person, freelancer, or Nigerian who loves shopping online).
If you are a Nigerian living in Nigeria, don't overlook this topic.
Did any bank addressed dollar transactions using Naira cards?
According to First Bank of Nigeria, "starting from 30th of September, 2022, customers will no longer have the opportunity to use their Naira Mastercard, Credit, Virtual and Visa Prepaid (Naira) cards for online transactions that are in dollars."
"But they will be able to use their Visa Debit Multicurrency Card, Visa Prepaid Card (USD), and Visa Gold Credit card to transact online with limit of $10k."
READ ALSO: Medimart – Nigeria's 1st online marketplace for healthcare products
Wrapping up
I hope you gained something from this topic. If your business targets Nigeria and you collect payment in foreign currencies, always have plan B. What do you think this will do to dollar to naira value?
Let's hear from you.
RECOMENDED: Beginner to Advanced Website Design Course [Register Now]
---
Share on:
---
Follow us on social media
---